The Ethical Entrepreneur: How to Succeed with a Clear Conscience
JULY 16, 2022
Hands Shaking
It is an unfortunate fact that many people believe successful businessmen and women (and the organisations they run) are, as a rule, ruthless, unethical and driven solely by a desire to increase their personal wealth. This view, although incorrect, is nevertheless understandable; after all, how many times in recent years – particularly in the wake of the global financial crisis – have we been bombarded with news stories detailing lurid examples of brazen boardroom excess and corporate greed?
However, any truly respectable entrepreneur will be able to tell you that there is no reason one cannot succeed in commerce whilst retaining a clear conscience. Below, I will introduce you to some of the world's most prominent ethical businesspeople and explore how they have managed to prosper in both a financial and moral capacity.
RICHARD REED, CBE (CO-FOUNDER, INNOCENT DRINKS)
Richard Reed
Credited with making fruit smoothies fun and fashionable, Innocent Drinks was co-founded in 1998 by Richard Reed and two of his friends. A Cambridge University graduate, Reed's story is one of classic 'labour of love' entrepreneurship; leaving a comfortable job at an advertising agency, he and his business partners racked up thousands of pounds in debt pursuing their unlikely dream.
In Reed's words, he and his colleagues initially "had no cash – just one month's salary each that we tried to eke out for two months…It took us four years before we were back to earning £40,000 – the same salary that we had left".
These days, Reed donates much of his time towards pioneering and supporting charitable causes. He co-founded the public art project Art Everywhere and donated the profits of his recent book to five social inclusion and mentoring charities. His dual passions of business and charity were acknowledged in 2016, when he was awarded a CBE for his endeavours in both fields.
BILL GATES (CO-FOUNDER, MICROSOFT CORPORATION)
Bill Gates
There are few businesspeople who have had as much of an impact on our everyday lives than the co-founder of Microsoft, Bill Gates. Widely credited with bringing personal computers into the homes of millions of people around the world through his company's Windows operating systems, Gates – along with other luminaries such as Steve Jobs – benefited greatly from, and contributed to, the technological revolution of the late 20th century.
Today, Gates has stepped back from his duties at Microsoft and is almost as well-known for his colossal philanthropic donations. In 2009, he co-founded The Giving Pledge, whose signatories have promised to donate at least half of their personal wealth to charity. He and his (ex) wife Melinda have, however, committed to going much further than this, stating that they wish to eventually give away 95% of their money. Gates's charitable foundation funds a number of global causes, including social, health and educational development projects.
SARAH BREEDLOVE (FOUNDER, MADAM C. J. WALKER MANUFACTURING CO.)
Madam C. J. Walker Artefacts
You may not have previously been familiar with the next example of an ethical entrepreneur I have chosen to highlight, but her story is such an inspiring one that it certainly deserves to be shared. A trailblazer in every sense of the word, Madam C. J. Walker (born Sarah Breedlove) is acknowledged as being not only one of the first wealthy self-made African-Americans but also among the earliest successful American businesswomen full stop!
Born in 1867, 'Madam Walker' was the first member of her family to have only ever known freedom, with her parents and older siblings all having been enslaved on a Louisiana cotton plantation. As was almost universally the case among 19th century African-Americans, however, Sarah still grew up in virtual poverty. Breedlove, though, was a woman of exceptional talent and ambition, and no amount of privation would stop her fulfilling her dream of developing and successfully marketing a range of innovative beauty and haircare products exclusively designed for black women. Within a few short years, 'Madam Walker' had a booming business and hundreds of thousands of dollars to her name, at a time when the average American salary was just $750.
Something else which set Breedlove miles apart from her contemporaries was the sheer breadth and generosity of her philanthropism. Most of her activism and charitable donations were put towards the advancement of men and women of colour; just a few examples include $1,000 for establishing a branch of the Young Men's Christian Association in a black community, $5,000 towards an anti-lynching fund and, in her will, close to $100,000 for a variety of worthy causes, such as orphanages.
There can be little doubt that Madam Walker was an extraordinary character who embodied all the very best aspects of the elusive 'American dream'.
DAME ANITA RODDICK, DBE (FOUNDER, THE BODY SHOP)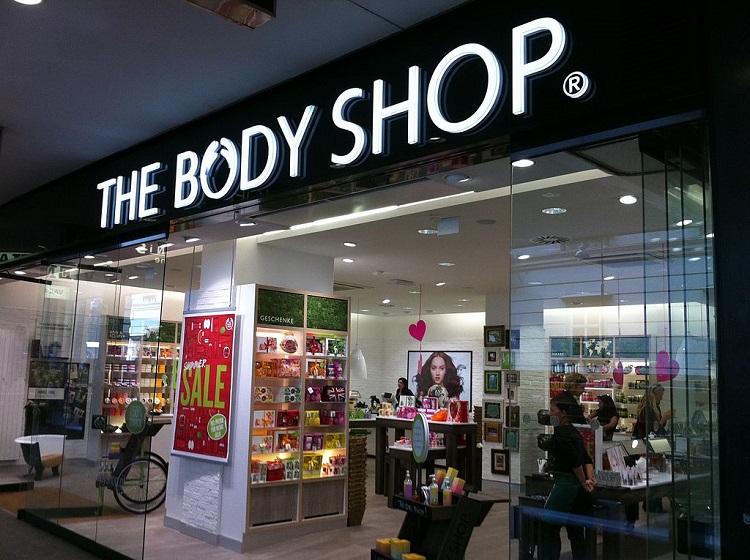 The Body Shop Exterior
The second British entrepreneur on our list is the founder of the ethical cosmetics retailer The Body Shop, Dame Anita Roddick (who sadly passed away in 2007 at the age of just 64).
Modestly describing the success of her venture as a "series of brilliant accidents", Roddick truly built The Body Shop from the ground up, beginning with just one outlet which opened in Brighton in 1976.
There can be no avoiding the issue that Dame Anita and her organisation did occasionally waver from the high moral standards that their customers both desired and came to expect from them. In the 1990s, it was revealed that the company had not made any contributions to charity until it had been in operation for over a decade; unfortunately, this was contrary to statements The Body Shop had previously released on the subject.
However, the act of striving for and attaining redemption is one of the most vital human experiences of all, and there can be no question that Roddick achieved this in her later years. As well as taking up a number of prominent activist and philanthropic roles during her lifetime, it was revealed upon her death that The Body Shop's founder had left every last penny of her vast, £51million fortune to various charities.
WARREN BUFFETT (CHAIRMAN AND CEO, BERKSHIRE HATHAWAY)
Warren Buffett with Barack Obama
It would take a great deal of generosity and financial wherewithal to surpass the aforementioned Bill Gates's philanthropic achievements, but that is precisely what the famous investor Warren Buffett has pledged to do, promising to give away 99% of his $96 billion fortune.
Buffett is one of the world's most successful business people and, at the age of 91, is still very much active in his role as chairman and CEO of the holding company Berkshire Hathaway (owners or shareholders in companies including Coca-Cola, American Airlines and Fruit of the Loom). Currently, Buffett is one of the foremost wealthiest persons in the world.
As well as his sizeable charitable donations, Buffett is also well-known for his outspoken views on several areas of American domestic policy, such as healthcare and tax. In 2006, for example, he questioned why he was only required to pay a tax rate of 19%, while the majority of his employees faced equivalent bills of 33%. His concerns even led former President Barack Obama to propose a 'Buffett Rule' for taxation, whereby a tax rate of at least 30% would be applied to all those earning one million dollars and above per annum.
Image Credit
Rawpixel, Sebastian ter Burg, Alan Dean, Purice21, Pete Souza